eco2ro environmentally friendly solutions is an independent advisory company offering its services in the field of environmental protection and low carbon technologies.

The company provides strategic solutions that are aligned with the business goals of our clients, in respect for the needs of other stakeholders.

Our aim is to exceed our clients' expectations through technical expertise, economic understanding, business orientation and true commitment to environmental protection.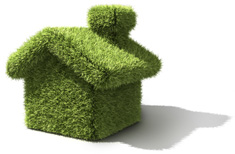 15 Baraolt Street, Bld. 48, A, 1 Ploiesti , Prahova, Romania 100233
Phone: 0040 344 104918 Fax: 004 0344 104919